Once you've made the decision to purchase life insurance, you have to begin the process of acquiring a policy. The first step is to request a quote, which will allow you to get an approximate idea of what your plan will be like, which type you are most interested in, and how the insurance will perform during its term.
In this article we will discuss the quote process and what kind of information you will have to provide. Keep reading to find out how to correctly request a quote for life insurance.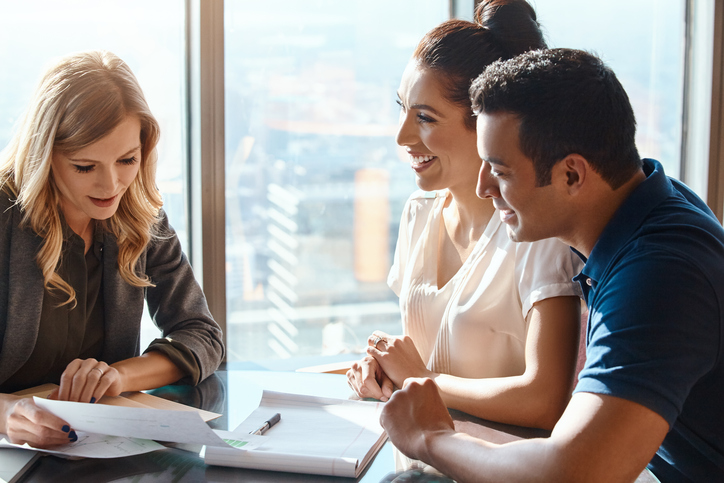 Article Contents: Quoting Life Insurance
What is a Life Insurance Quote?
Although life insurance products are relatively simple, it is in your best interest to have as much information as possible prior to purchasing one. A life insurance policy is designed to remain in effect for many years, maybe even for your entire life, which makes it important for you to have all the details in hand and be familiar with how it works before you sign it.
In order to have as much information as possible, the first step is to seek out articles like this one, and reach out to insurance agents who can explain everything to you in detail. Then, you can request a quote. A quote is a financial proposal, or a first estimate that tells you how much the policy will cost, how many premiums you will pay and their amounts, the payout your beneficiaries could get, and what expenses will be involved with the policy.
As such, it is key that you become more familiar with the basic concepts of your plan so you can start thinking about how much you want to invest in your policy and what you can expect in return. For example, you should decide what size payout you would like your beneficiaries to receive when you pass away. You should calculate the amount of money they will need to move on after your death without being overwhelmed with financial problems. And, logically, this amount won't be the same if you die when you are young than if you die when you are already in old age, and your family isn't as dependent on you.
Generally, insurance companies offer you a quoting service on their websites, but you can also obtain one via phone or by visiting the insurance company's agency or offices. All three options will allow you to request a free quote.
Once you receive quotes, you will be able to compare offers and decide which one you want to purchase. Remember that this is only the beginning. Next you will begin the qualification process, which will determine whether you can get life insurance or not.
How do I Request a Life Insurance Quote?
When requesting a quote, whether by filling an internet form or other means, you will be required to provide a series of personal details that will allow the insurance company to calculate your estimated risk, needs, and conditions to offer you the most accurate information possible.
In addition to your name and contact info, you will also likely be asked to provide the following:
Date of birth. This is one of the most important pieces of information for the company to prepare your quote. The older you are, the more risk the insurance company assumes, meaning that your premiums will be higher if they approve the policy.
Gender. The differences between men and women can be significant. In general, in developed countries, women have a longer life expectancy than men, meaning their chances of their policy being approved are higher because their risk is slightly lower.
Place of residence. This is important in making the offer because health risks differ depending on whether you live in a large city or in the country.
History of smoking. Knowing if you are a smoker, or were a smoker at one time, is a key piece of information to insurance companies. Tobacco use is the cause of several serious illnesses, including certain types of cancer, decreasing the chances that people who smoke or have a history of smoking will be approved for the policy, or have higher premiums, because the risks are higher.
Required payout. It's important for you to think about how much money you would like your beneficiaries to receive as a death benefit. You have to think about whether you are going to leave behind significant debt (mortgage, loans, etc.) and about your possible dependents (children or a spouse with disabilities or a serious illness). You can also calculate how much money they will need in order to maintain the same lifestyle without your income. Calculate whether they will be able to pay the taxes on the inheritance you leave them, pay for your funeral, etc. These are all important factors to take into consideration when calculating the payout you would like for your policy. Some experts suggest an amount that should be around 10 to 12 times your estimated annual income in 20 to 30 years.
Type of insurance. When asking for a quote, you also need to decide what type of plan you are interested in: term or whole life insurance. Term life insurance, or term assurance, has a set duration. In general people purchase this type of policy to cover a concrete need; for example, their children's college studies. This means that it will only be in effect for a certain number years (five, twenty, or thirty.) At the end of the term, the policy expires. It is a more affordable plan because the insurance company assumes less risk. But, if you do not pass away during the term of the policy, no one will collect a payout. On the other hand, whole life insurance never expires. These types of plans are designed to remain in effect until your death, and when this happens, your beneficiaries collect the death benefit. There are four main types of permanent life insurance: whole life, universal life, variable, and variable universal life.
Habits and Lifestyle. It is common that the insurance company will want to know in advance about some of your habits. For example, if you travel abroad frequently, or practice a high-risk sport, which will consequently mean you are a higher risk to insure.
Health Conditions. Sometimes, upon requesting quote, the insurance company will ask you, as a potential client, to explain your health condition. Logically, this is very important information, as if you have a serious illness, it may be very difficult to get a company to insure you.
Medical Treatment. Another common question on quote forms is to ask about any medications you take. The company wants to know what kinds of medications you use and for what illnesses, as this also helps them to assess your health and risks.
Health Insurance. The quote forms also generally ask about your health insurance. The company needs to know what kind of medical coverage you have, because the quality of your coverage also affects your risk level.
Other Life Insurance Policies. In general, the insurance company will also ask if you have any additional life insurance policies with other companies. This information is useful in knowing if you have been approved in other qualification processes.
Taking all of this information into consideration, the insurance company can prepare your quote and they will send it to you via email or an agent will call you to deliver it personally.
Tips for Requesting a Life Insurance Quote
It is important to receive the best quote, as this is the basis for what will become your future policy. Receiving a quote is the first commitment that will lead to a definitive agreement. This is why you need to take this step seriously. The following are some tips for requesting a life insurance quote:
Be honest. Don't hide anything: answer all the questions on the form truthfully. Sooner or later the company will find out if you haven't, which will ruin or worsen your changes or getting a policy. Provide honest information about your health, habits, lifestyle, and any other information that could affect your life insurance plan.
Compare. The more quotes you receive, the more information you will have on hand. Search, compare and decide using your best judgement.
Don't wait. The sooner you start your search, the sooner you will have a plan at a lower price. Delaying the decision of purchasing life insurance only makes things more difficult: it will be more expensive, and you could even be denied.
Visit an agent in person. In addition to using online forms, it is a good idea to visit an agent in person at their office to talk about your plan and situation. They are experts in providing guidance to their customers and answering questions, and they know the conditions of the policies better than anyone. They can also guide you in choosing your indemnity, because they know how peoples' life conditions change and how much money they will need in two or three decades.
After going through the quote process, you can determine which company you want to purchase a policy from. But remember that a quote is not a firm offer. Prior to signing a contract, you will have to go through the qualification process, during which the company will verify your health, age, and lifestyle habits, and will offer you the final conditions for your life insurance policy.