Medicare is a health care coverage plan designed to offer health care through private insurance companies to certain people, such as those over 65, young people with certain disabilities, or those with end-stage kidney disease.
If you fall under one of these categories, you might qualify for an insurance plan through the Medicare program. But you should know that there are three levels within this coverage plan: Part A, Part B, Part C or Medicare Advantage, and Part D.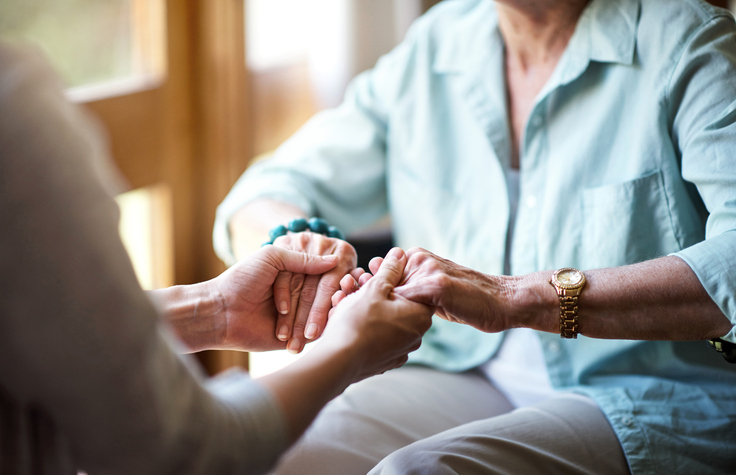 If you're thinking about choosing a plan, you might be interested in Medicare Advantage, the most comprehensive option. Keep reading to find out what coverage is included in Medicare Advantage.
Medicare Advantage Article Contents
1. Qualifying for Medicare and Getting Medicare Advantage
If you meet the requirements for the basic or original Medicare program, you can also apply for Level C or Advantage, sometimes called the "MA Plan." The basic requirement for Medicare eligibility is:


Being over 65 years old and a US citizen or legal permanent resident for at least five years.
But people who meet the following requirements can also get Medicare, if they pay set premiums:


You are over 65, and you or your spouse have paid taxes in the United States for at least ten years. If that's not the case, you may be charged an extra premium.


You are under 65 but you have a disability and are receiving Social Security benefits. If so, you can qualify for Medicare, also in exchange for premiums.


The same applies if you have end-stage kidney disease, need a kidney transplant, or are getting regular dialysis.


Finally, if you are under 65 and eligible for Social Security because you have ALS, amyotrophic lateral sclerosis.
If you meet these requirements and the plan is offered where you live, you will be able to qualify for Medicare coverage.
2. How Medicare Advantage Works
Once you're in the Medicare program, you can select Part C or the Medicare Advantage plan. This is an advanced level of the program that includes different coverage. It combines all the advantages of the basic Medicare plans into a single program that also offers advanced coverage.
Unlike Original Medicare, in which the government pays for the included health care or benefits when you receive them, Advantage offers services through insurance companies approved by the Medicare system, and these companies provide medical services to Medicare Advantage users.
As a Medicare user, you'll still keep the benefits and care included in Medicare A and B, but Advantage will provide greater coverage through insurance companies approved by Medicare.
The Medicare program has established a set of rules that insurance companies must follow. In exchange for their services, the government pays a certain amount to these companies each month via Medicare.
In some cases, these companies can also impose extra costs that you will have to cover out-of-pocket in order to access certain services or benefits. What's more, insurers might have different rules and standards for providing access to services. And these standards can change every year.
In general, these rules affect services like:


Referrals to specialists for consultations or treatment.


Care from doctors or specialists for non-urgent pain or treatment.
3. How to Enroll in Medicare Advantage
To enjoy the coverage under Part C, you need to be eligible for Medicare Parts A and B and already be enrolled in these programs. If you meet these requirements, you can apply to enroll in the Advantage program.
Additionally, you should know that open enrollment for Medicare Advantage takes place each year from October 15 to December 7. This is the period during which you can join the program.
4 - Coverage Included in Medicare Advantage
The insurance companies that offer Medicare Advantage services provide coverage that enhances what Medicare already provides in Parts A and B. The following are included:
Part A coverage
This basic part of the plan includes inpatient coverage, care at skilled nursing facilities, health care for the elderly living in residences or nursing homes, hospice, and home health care services.
You can find more information from HolaDoctor about Medicare Part A here.
Part B coverage
The next level of Medicare, also included in Advantage, includes two types of services:


Medically necessary services: Any service necessary to diagnose or treat a disease.


Preventative services. This includes vaccines and any disease screening procedures.


What this means: Part B covers all the costs of things like clinical research, ambulance services, hospitalization, outpatient care, your regular medical team, second opinions for surgery, and outpatient prescription drugs.


You can find more information from HolaDoctor about Medicare Part B here.
Part C or Medicare Advantage coverage
In addition to what's included in Part A and B (except hospice), Advantage also offers:


Vision and hearing. Advantage offers additional coverage for hearing and vision problems.


Dental. All types of dental services are included in this program.


Health and wellness. The Advantage plan includes certain health and wellness programs.


Prescriptions. This coverage includes the cost of drug prescriptions that are generally covered by Medicare Part D. In general, Part D is offered to all Medicare beneficiaries at an extra charge.


Nursing. Some Advantage insurance plans also offer nurse hotline services.


On the other hand, some Advantage plans might also incorporate benefits that are included in medical savings account plans, special needs plans (SNPs), private fee-for-service (PFFS) plans, and HMO and PPO plans.
5 - Types of Advantage Plans
There are different types of Medicare Advantage plans, classified by what they add to the basic coverage. They are as follows:
5.1 HMO Plans
HMO (Health Maintenance Organization) plans have their own network of doctors, hospitals, or health care providers that agree to receive a certain amount in payment for their services, which allows the plans to keep prices down for users. You might be interested in these plans if you're looking for low prices and the ability to choose your providers. Your premiums will tend to be lower, as will your out-of-pocket costs. Furthermore, you can choose your primary care physician from a network of local health care providers.
The downside of HMO plans is that you won't be able to see doctors or providers who are out of network, except in serious emergencies.
The way it works is simple: if you have a health problem, you will first have to consult your primary care physician (PCP), who will then refer you to a specialist within the same provider network if necessary.
5.2 PPO Plans
PPO (Preferred Provider Organization) plans also offer a network of healthcare providers that agree to see members for set fees. Unlike HMOs, you can choose any specialist you want, whether or not they're part of the network. That means that you can go to any doctor or hospital you want, without having to go through your primary care physician first.
As expected, this option is more costly, which means higher premiums and copays.
5.3 PFFS Plans
PFFS plans are private fee-for-service plans. This type of Medicare Advantage plan also offers a network of doctors and providers, but you can go to doctors or institutions outside of your plan, as long as they accept patients from other networks. However, this may increase your cost, so it's best to stick with providers within your network.
5.4 SNPs.
The acronym SNP stands for special needs plans. Within Medicare Advantage, SNPs are designed only for users who have certain diseases and needs. These programs offer coverage and services tailored to these needs, so their prices are different. They also offer different coverage depending on whether you have a chronic disease, live in a residence (nursing home), or require home care.
To select an SNP that covers chronic diseases, you need to have a condition such as chronic alcoholism, autoimmune diseases, cancer, cardiovascular problems, heart failure, diabetes, dementia, end-stage liver disease, end-stage kidney disease, AIDS, blood disorders, brain hemorrhage, serious lung conditions, or neurological or incapacitating mental disorders.
6 - Medicare Advantage Extra Costs
When you have Medicare Part C or Advantage, you have to pay a monthly premium in addition to the premium you pay for Part B. As of 2018, the premium for Part B is $134 (or higher depending on your income and lower if you have insurance benefits.)
Additionally, Medicare Advantage insurance plans change the costs of the services they offer as a supplement to Original Medicare on a yearly basis. They can only update their prices once a year, usually on January 1.
In September, the insurance company will send you an EOC, or Evidence of Coverage, which is a document that explains what prices and services will be offered next year. If you don't receive the EOC, contact your insurance plan.
You'll also receive another document in September called ANOC, or Annual Notice of Change. In this document, your Medicare plan managers will explain any planned changes to your coverage, such as prices or service areas, starting on January 1 of the following year.
With the help of this information, which tends to come out in the fall, you can decide which plan you want to purchase and figure out what is covered by your insurance.
If you have Medicare Advantage, remember that you will have to pay some out-of-pocket costs that are not covered by the insurance. These costs will vary depending on the following situations:


Premiums. If your plan does or does not charge a monthly premium, there will be more or less services covered.


Medicare Part B premiums. If your plan pays some of your health insurance premiums through Medicare Part B, you might also have to pay for some services.


Deductibles. If your insurance plan has any additional deductibles, you may have to pay for some benefits out-of-pocket. A deductible is the part of your health care or medications that you are responsible for paying instead of Medicare.


Copay. If your plan includes a copay or coinsurance for doctor's visits, you'll pay part of it, and the insurance will pay the rest. Original Medicare also includes copays, but the amounts are different than with Advantage.


What services you need and how often you need them. Depending on the type of health care you need, and how often you need it, Advantage might charge you different premiums.


Medical assignment. If you go to a doctor or health care provider that accepts you if you're on a PPO or MSA plan, or if you use a service not covered by the public network, then you will have to pay out-of-pocket.


Plan rules. If you follow the rules of your plan and use the providers they've chosen, the amount you'll have to pay will vary in your favor.


Additional benefits. If you need something not included in the plan, they might offer special coverage.


Medicaid. If you apply for Medicaid, your out-of-pocket costs might also change significantly.


Plan limit. Your insurance plan might have a coverage limit for the amount of costs you have to pay; once you reach that limit, you will no longer be charged.
In addition to these costs, if you need a service the insurance doesn't consider medically necessary, the company might ask you to pay it in full. However, you can file an appeal and even take the issue to court.
Beyond these considerations, all companies that offer Medicare Advantage set the prices of their coverage. Some set monthly premiums, while others do not. In some cases, they set copays, deductibles, and coinsurance, which require you to pay part of your treatment and care costs. These extra payments count toward the annual out-of-pocket maximum, while monthly premiums do not.
In summary, if you decide to purchase Medicare Advantage coverage, you'll receive more comprehensive and extensive health care services for only a slightly higher monthly cost. Consider this coverage as an option for added security and peace of mind.  
More Information on Medicare Advantage
Read the government's information on Medicare Advantage for more details and HolaDoctor's article on Medigap, a type of Medicare supplement.