Purchasing a life insurance policy involves more than just contracting a service and paying for it. It's a service that places a series of obligation on the policy holder. These include obligations to the insurance company, beneficiaries, and even tax authorities.
Here you will find out what these are if you have a life insurance policy in effect. Read below to help you avoid complications with your plan in the future. Your beneficiaries will thank you, and you will also be able to have a more advantageous and positive relationship with your insurance company and all the companies affected by your insurance.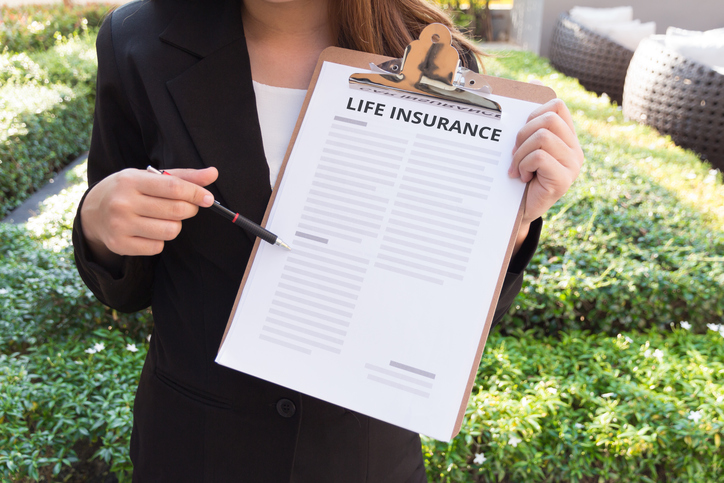 Obligations of a Life Insurance Policyholder Article Contents
Whose Obligation is It? The Policyholder and the Insured
If you have a life insurance policy, you should know that this implies serious obligations. You can't just buy it, file it away, and forget about it. It requires care and attention in order for it to be most efficient, and to ensure that it does not become void or lose its value.
Before we discuss the obligations inherent in these policies, it's a good idea to have a clear understanding of some basic concepts to determine who is in charge of them. For example, we need to know the difference between owning a policy and being the insured.
Policy-Owner or Insured. The person who purchases the plan and signs it is the owner of the policy, known as the policyholder. It is important to understand that this does not have to be the same person as the insured. For example, a father can take out and pay for a plan where the insured is their child; this means that they will pay the premiums and make important decisions regarding the policy. These include making decisions on which products to invest the money from a permanent variable policy in. They will also decide who the beneficiaries are and how much of the death benefit will be allocated to each one and be the only person with the right to access the cash value for permanent policies.
Insured. The insured is the individual whose life the insurance is covering. If this person passes away, the payment mechanism for the death benefit is activated.
In the vast majority of cases, the insured and policyholder are the same person, meaning that the person who is paying for the insurance and making the decisions regarding this has insured their own life. However, in order to avoid confusion, it's important here to clarify the nature of each of the roles because the individual who always has the most responsibility is the policyholder.
They are responsible for complying with the obligations contained in the policy. These obligations are to the insurance company, the beneficiaries of the policy, and even tax authorities.
Obligations to the Insurance Company
If you have an insurance policy in your name, it's very important for you to understand the obligations you have to the insurer in order to keep your policy updated and in optimum conditions. Here are the most important:
Providing reliable information. The most important obligation of the person who is the holder of a life insurance policy is to provide correct information when applying for it. Lying in the underwriting process is one of the worst mistakes you can make, because if the insurance company finds out, they can cancel the policy.
Paying premiums. Another ongoing obligation is paying the monthly premiums. There are policies that can be paid annually, through limited pay policies and even in a lump sum. These are known as single-premium life or SPL.
Knowing your insurer. Make sure you are familiar with how your insurance company works. Though it might seem hard to believe, many people even forget which company they have their policy with. Sometimes this is for policies they signed when they were young, many years ago. Other times companies are acquired or merge with other and change names. It's important for you to be aware of which insurance company you are paying your premiums to and who your beneficiaries should claim the benefit from.
Updating your health information. Many times, companies offer insurance to people who have health problems, which causes the premiums to increase. If this is the case for you, and your health improves, let the insurance company know. This way, the insurance company can recalculate the risks and will surely be able to lower your premium.
Updating information on your marital status. A person's life changes drastically over the years a life insurance policy is in effect. They get married, have children, separate, get a divorce... all information that can affect your insurance, which is why your company needs to be notified of these changes.
Updating your financial situation. Other information that changes over time is that which affects your finances, and you should also let the insurance company know about these. You should let them know if you change jobs or buy a house so that they can better assess your financial situation and more accurately calculate your risk.
Many times, you can easily update this information online. You just have to enter into your account on the company's website and modify the pertinent information.
Obligations to Beneficiaries
In addition to your obligations to the insurance company, there are others that affect the person who holds the policy. They are family members, close relatives or friends, and even institutions can be named as beneficiaries on the policy. In other words, everyone who has a right to receive a portion of the benefit when the insured passes away.
Your main obligations in this sense are:
Properly storing the policy. It's very important that you don't lose the policy and you know where it is at all times. And it's not just the owner and/or policyholder who needs to have this information on hand, but also the beneficiaries, even if they are companies or institutions. If you don't take proper care of this information and it is lost, it can be difficult to find a policy that has been misplaced.
Let your beneficiaries know that you have named them as such. Many policyholders forget to let beneficiaries know that they have named them, making it impossible for them to claim the benefit with the insured passes away. It's key for you to correctly inform each beneficiary you have named on the policy, and to let them know if you have removed them or their status changes (primary, secondary or even tertiary). In the event that the beneficiaries are underage, you also need to notify the people who could defend their rights, such as lawyers and other family members or close friends.
Let your business partners know. If you have a company or small family business, all your business partners need to be aware of the existence of your life insurance policy. This money can be used to replace your contribution to the company for a time, or to keep the business afloat.
Legislation affecting life insurance includes obligations for policyholders, such as paying applicable taxes. Remember that death benefits are tax free, but other parts of the insurance, such as cash value, can be subject to taxes which you will need to pay.
As you can see, having a life insurance policy implies significant responsibilities for the person holding it. Make sure that you review your policy periodically so that you can fulfill all these obligations satisfactorily.